For the Active Man:
Sustainable Savings
Stojo 20 oz Sports Bottle
Price: $25.00 on company website
Why we love it: These reusable cups were designed by Dads for Dads, making it easy for everyday people to say no to the disposable coffee cup culture. These cups are collapsible, leak-proof, and safe for use with both hot and cold liquids. The strap on the side of the container opens so it can be attached to a bike or sports bag for your convenience. They even come in a variety of colors.
These cups are FDA and LFGB Platinum Certified—the highest food safety standard in the world. They are free from BPA, BPS, cadmium, mercury, lead, and all California Prop 65 harmful substances. Also, the company is committed to eventually using recycled plastics in their products.
Sustainable Splurge
Allbirds ReRun Men's Trail Runners SWT
Price: $89.00 - $99.00 on company website
Why we love it: These brightly colored athletic shoes are sustainable several times over. The Allbirds brand is truly dedicated to reducing the waste that comes with producing fashion products. They use all-natural or recycled materials and work with carbon-offsetting programs to help reduce their carbon footprint.
Allbirds Rerun is the company's way of recycling their products, preventing their shoes' limited edition colors and styles from being truly limited. If you already have a pair of Allbirds shoes, you can trade them in for a $20 credit. This helps you buy an updated pair of shoes and allows someone else to get a lightly-used pair at a reduced price.
Eco-Friendly Investment
PAPABABE Adjustable Dumbbells Cast Iron with Connector
Price: $189.00 on Amazon
Why we love it: These dumbbells are no dummies! They offer 105 pounds of steel for gaining muscle. They are not only a set of dumbbells, they offer a connector for a transition into a barbell workout. This saves space and materials, so you don't have to buy a new piece of equipment (or another storage space).
The entire item is made of a durable cast iron material with a powder coated finish to prevent rust and corrosion.
For the Bearded Man
Sustainable Savings
Professor Fuzzworthy's Bass Boar Bristle Beard Brush
Price: $12.50 (reg. $19.50) on company website
Why we love it: This brush is a basic staple for beard care. It is made of silver natural bristles with ultra-high density tufting for conditioning. It also has a sustainably-sourced Australian bamboo handle. This brush is ergonomically shaped to fit the face and neck with the handle tailored to align comfortably with the natural curves of the palm and thumb. For someone with a bit of a scratchy beard, this brush can take on those tangles for a softer mane.
Eco-Friendly Investment
Golden Beards Full Combo Initiation
Price: $146.00 (reg. $204.00) on company website
Why we love it: For the seriously bearded man in your life, this is just the gift for him. All of the Golden Beards beard care products are made in small batches with natural oils. The combo also includes two brushes (one full size and one travel size) made with boar bristles and 100% pear wood handles.
P.S: They also have vegan beard brushes available, made from cactus tree fibers, if you are vegan or have a swine epithelium (pig or boar) allergy.
For the Cooking Man
Sustainable Savings
Eating for Pleasure, People & Planet by Tom Hunt
Price: $22.13 on Amazon
Why we love it: This is an amazing guidebook for environmentally-conscious eating. This book offers practical tips on reducing food waste and presents seasonal shopping guides for produce, along with flowcharts for creating pancakes, grain bowls, and salads. If you aren't already vegetarian, this book might make you one!
Tom Hunt, the author, is an award-winning chef, writer, and food waste campaigner. He writes a weekly column for Feast magazine in the Saturday Guardian offering ingenious no-waste recipes. He is also a campaigner and ambassador for Action Against Hunger, Soil Association, Slow Food International, and The Fairtrade Foundation.
Sustainable Splurge
Click and Grow The Smart Garden 3
Price: $69.95 (reg. $99.95) on the company website
Why we love it: The Smart Garden 3 is an indoor garden that cares for itself! You can grow fresh, flavorful herbs, fruits and vegetables. This allows you to experience all the benefits of having your own garden, no matter where you live.
The Click & Grow indoor garden uses biodegradable plant pods that have seeds and nutrients inside to grow your herbs, small fruits and veggies, and decorative plants. Indoor plants are proven to improve health through consumption, reduce stress, improve air quality and overall happiness. Smart Gardens make it possible to grow plants 365 days a year in even the busiest households, making it the perfect gift for a foodie man on the go.
For the Hosting Man
Sustainable Savings
Woodcut Memory Game by Brian Nash Gill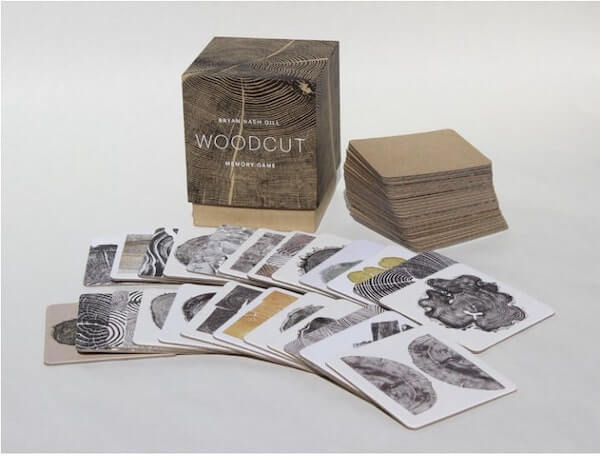 Price: $17.06 on Amazon
Why we love it: It's fun! This simple memory card game is made on cardboard, with print images on top. The images are from Brian Nash Gill's collection of tree cutting (cross-sections of a tree) pictures. It includes fifty-two pairs of distinctive woodcut prints nested in a handsome keepsake box. The arboreal rings come to life in exquisite detail to challenge your mind and beautify your table. They are the perfect way to add some sustainable rustic fun to your next party.
Sustainable Splurge
SHANIKStore Acacia Multi-sectional Cheese Board and Knife Set, Wooden Serving Tray for Food, Meat and Cheese Platter
Price: $89.99 (reg. 119.99) on Etsy
Why we love it: This cutting board is made from Acacia wood, a sustainable and planet-friendly material. Acacia furniture works as long-lasting carbon storage. As a fast-growing and adaptive species, acacia trees enable a sustainable supply of timber.
Not only is the type of wood that makes this cutting board adaptable, but the cutting board itself is adaptable to all of your charcuterie needs. It has two levels, with compartments for spreads and small snacks. It also comes with cheese knives for your cheese cutting needs. It can be engraved for an additional fee.
Eco-Friendly Investment
Whiskey Enhancing Oak Infusion Chamber
Price: $175.00 on Uncommon Goods
Why we love it: The secret is their ingenious infusion chamber. How many spheres you use and how long you allow the sweet oakiness to deepen is up to you. You can experiment with blends of spices, herbs, and fruit to customize the flavor of whisky or any spirit. The decanter comes with ten white American oak spheres. This allows you to impress your guests with the woody flavors of America.
For the Fatherly Man
Sustainable Savings
Tentree Organic Bucket Hat
Price: $35.00 on company website
Why we love it: A bucket hat is a staple for dads everywhere. This one is made with 100% organic cotton, grown without the use of synthetic pesticides, herbicides or fertilizers. It comes in a variety of shades, perfect for dads who need a pop of color in their wardrobe.
Sustainable Splurge
The Dad's Ultimate Bucket List
Price: $50.00 on Uncommon Goods
Why we love it: This gift allows you to give the gist of doing, rather than having. This collection of 100 bucket list items has something for every dad to do. Contrary to popular belief, spending quality time with Dad can be more than just watching a game on TV or sharing family dinners.
This pack has color-coded themes that guide the way through activities such as scrapbook-making, Hula-Hoop contests, and even prank-calling relatives (all in good fun, of course). Divided into "to do," "doing," and "done," dads and kids of every age can easily keep track of the adventures they've had and the fun still to come.
Eco-Friendly Investment
Everlane The ReNew Transit Backpack
Price: $95.00 on company website
Why we love it: Don't tell your dad he's not cool enough for a backpack if he's using this one. The ReNew Transit Backpack is available in three cool colors and is made from 100 percent recycled polyester with a water-resistant finish. It is perfect for dads on the go in the city or otherwise traveling dads. It's complete with plenty of pockets and compartments to suit his needs. From a 15" exterior laptop pocket to zip pockets for passports and tickets, it even has interior slip pockets for documents or notepads, plus two water bottle holders.
For the Hungry Man
Sustainable Splurge
MUD/WTR Morning Routine Starter Kit
Price: $60.00
Why we love it: This coffee alternative provides more benefits than the regular cup of Joe with less caffeine. This is the perfect way to give a little jolt of energy without the jitters and the crash that follows. It is made with 100% organic ingredients, using both the mycelial biomass and fruiting bodies of mushrooms, all grown in the United States.
Eco-Friendly Investment
Frog Hollow Farm Charcuterie, Cheese & Fruit Box
Price: $218.99 on company website
Why we love it: This charcuterie box delivers a number of goods straight to your door for the holiday season. Frog Hollow Farm has been farming organically for over 30 years and are deeply committed to regenerative farming in a way that cares for the planet and community. They work to build climate resilience by nurturing healthy soil, capturing carbon, and fostering biodiversity through on-farm compost production, cover crops, and no-till orchard management.
For the Technical Man
Sustainable Savings
Pela Grip - Forest Floor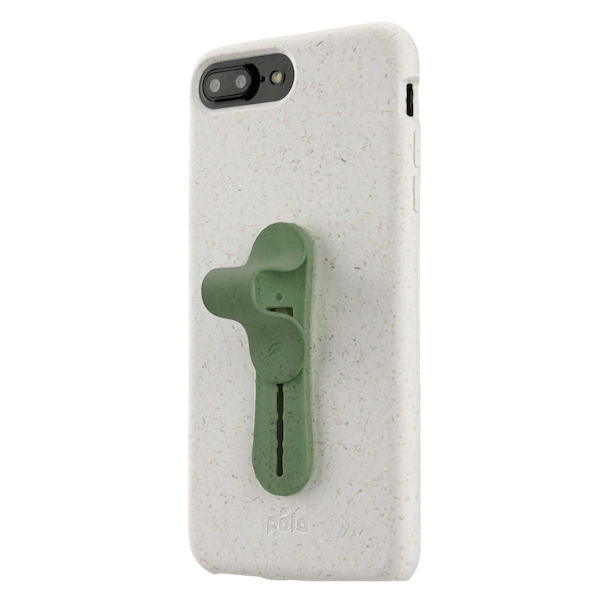 Price: $14.95 on company website
Why we love it: With a comfortable and adjustable loop, this little lifesaver secures firmly to your phone case and protects your phone from accidental drops. It also does double-duty as a stand for horizontal viewing on the go. Now you can grip and stabilize your device with ease - no more shaky selfies!
The Pela Grip is made with Flaxstic®. The material has been tested to be safe and free of phthalates, BPA, cadmium and lead and is verified to meet child safety standards in the U.S., Canada, Europe, Australia and New Zealand. It has a lower carbon footprint and lower greenhouse gas emissions than traditional plastic. It can also be left to break down in a home composting environment.
Sustainable Splurge
Nimble Recycled Phone Case
Price: $24.95 (reg. $62.95) on company website
Why we love it: This case is made with at least 72% certified recycled plastic from three types of post-consumer plastic; including recycled polycarbonate, recycled TPU, and recycled silicone. It is also 15-foot drop test certified, keeping your phone generally protected from any drops or tumbles. It also comes in a variety of styles and colors, compatible with both iPhone and Samsung smartphones.
Eco-Friendly Investment
House of Marley Get Together BT Portable Bluetooth® Speaker
Price: $169.99 on company website
Why we love it: This sustainable wireless speaker does it all. You can enjoy a continuous 8 hours of playtime up to 98 feet away from the speaker while still maintaining connection. It is compatible with IOS and Android.
The speakers are designed with solid bamboo, eco-friendly REWIND™ fabric (a blend of 30% reclaimed organic cotton, 30% reclaimed hemp, and 40% recycled PET - polyethylene terephthalate) and is delivered in 100% recyclable packaging. Visit their website for more information on the sustainable materials used in House of Marley products.