How Pricing Works
Dumpster rental pricing is affected by four factors: location, type of debris, volume of debris, and duration of the rental.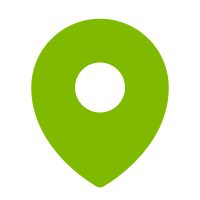 Location
Cities and counties have different waste flow rules and regulations that affect the price, making pricing very location-specific.
Materials
There are different disposal rates for different materials. By bringing your dumpsters to the appropriate facility, we ensure that you get the best price.
Size & Weight
When you order a dumpster, you pre-purchase a discounted amount of included weight. The larger the dumpster, the larger the weight limit.
Duration
All of our rentals come with an included rental period, which you can extend for a small flat daily fee.